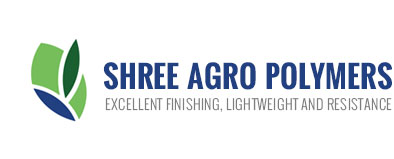 Who We Are
We,
Shree Agro Polymers,
are a pioneering
Manufacturer
and
Supplier
of
Seedling Trays
and
Blisters, Packaging Blister, Plastic Packaging Blister, Thermoforming Blister, Blister Boxes, Blister Packaging Boxes
for Packaging. These are made up of finest quality HIP, PVC, PET and other food grade material that are sourced from dependable vendors of the market. We make available our products in various sizes, shapes and colors so as to meet diverse demands of respectable patrons.
Seedling trays
we offer are extensively
used for plantation and germination of seed in the agro industry.
Seeds grown in our offered trays are healthy and become disease free crop. Apart, our
Blisters
find their extensive use for packaging purpose in food & beverage and pharmaceutical industries. All our products are demanded across the market owing to their
fine finishing, resistance against tear, odorless nature, attractive looks and lightweight.
Our organization is walking on the path made by our owner mentor,
Mr. Shrikant,
who holds detailed industry knowledge. His remarkable business decision, charismatic leadership qualities and guidance to all the appointed professionals have enabled us to climb up ladders of enviable growth. The experts we have hired are sincere, self-motivated and capable of performing brilliantly even under complex situations. Moreover, varied sound machines, tools and facilities are provided by us to our experts so that they get ease in accomplishing their assigned work with complete perfection.
Why Choose Us?
Sophisticated facilities
Quality tested product range
Widely expanded shipment network
Clarity in dealings

Quality Focus
Quality is the password of the success, with this believe, we give all our efforts towards our products quality. We source supreme grade HIP, PVC, PET and other food grade material from trustworthy vendors for making a commendable product range. Our educated quality inspectors monitor every stage of production process to make sure that no defect takes place. These experts also check completely developed range, which includes
Seedling Trays
and
Blisters
,
Packaging Blister, Plastic Packaging Blister
on the basis of its finishing, lightweight, design accuracy, resistance to tear etc. to assure high quality, prior to dispatch.
Products Portfolio
Our organization is into the business of
manufacturing
and
supplying
a wide range of products. Customers can buy from us:
Seedling Trays
Blisters
Packaging Blister
Plastic Packaging Blister

These are made and offered by us of various sizes, shapes, designs and colors to meet diverse requirements of the clients. Excellent finishing, lightweight and resistance to tear make our products widely demanded across the market.
Our Backbone- Infrastructure
A technologically updated infrastructure set up is constituted by us over a massive area of land. It is partitioned into different wings like manufacturing, quality measuring, storage and packaging to have smooth and on-time execution of all the activities. The manufacturing wing of our firm is updated with varied hi-tech machines and tools that aid in making offered products in an excellent speed and meeting all the demands of the clients. Further, our products are provided to the clients in proper packaging, which is done in a specific wing with the aid of modern machines to assure safe transits.